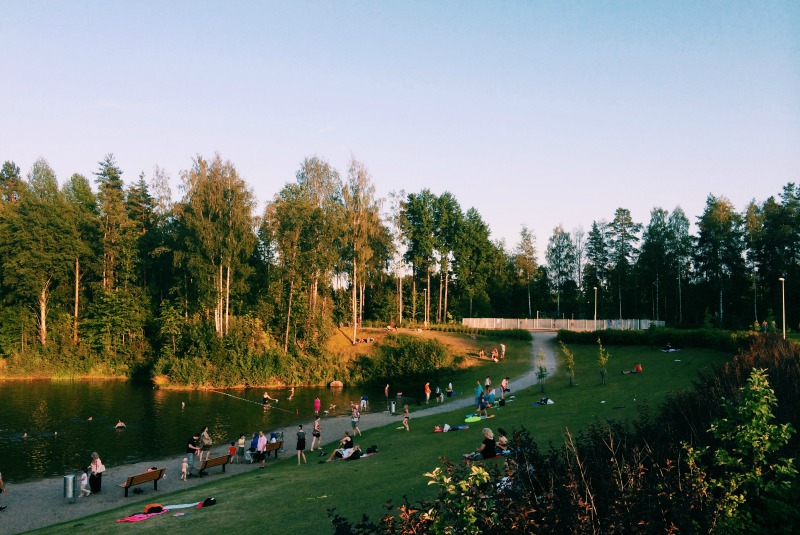 Picnic At Silvolan Ranta
Silvolan Ranta is located at Vantaa in Helsinki. It's a lake or rather a beach where everyone can go swim, sunbathe, play, and enjoy. The best time to go there is of course during the summertime. It's open whole day, whole night, so you can go there anytime you want. It's the best place for families with kids. I saw so many kids the time we were there.
My friends and I planned for a picnic and a bbq. They suggested we go to Silvola and I'm glad we did because the place was really nice. It was my first time to go there, but my friends have been there few times already. It was a little bit late when we arrived there. We waited until it's not hot anymore so we waited until around sunset which for me was a perfect time to be there. There were lots of people that day.
We put a blanket near the shore, gather our food and had a quick and great picnic. Little Rianna enjoyed walking in the water. She really wants to go swim, but have to stopped her as it was too late for swimming. Besides, we didn't stay long. We went home right after the kids got tired playing.
It was really fun. There was a funny story behind it. But those funny experience will only remain to us. It was such a great adventure for us and I had fun pushing and pulling Rianna's stroller on the bus. Something I have to get used to:) It still makes me giggle every time I remember that day. Love to be with my friends having some serious talks, funny talks and crazy giggles with each other.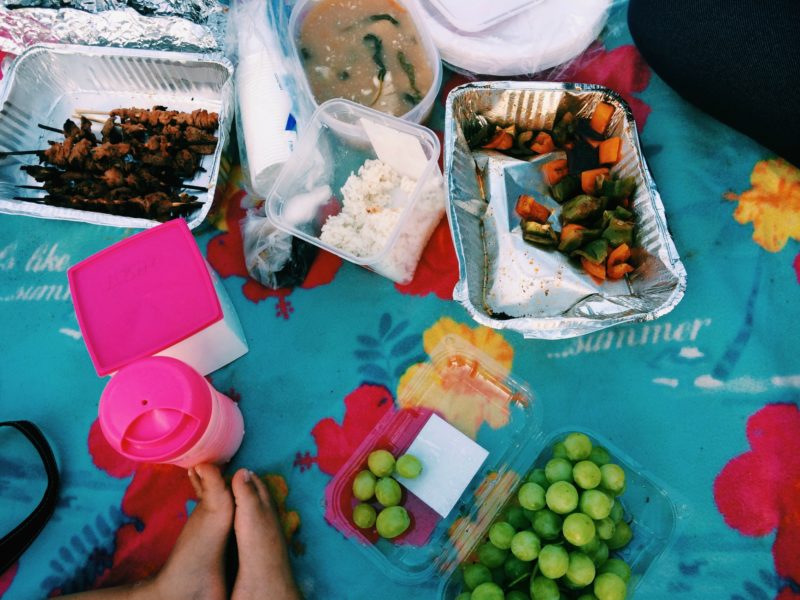 .. we had grilled fish and pork, rice, fruits and some chips.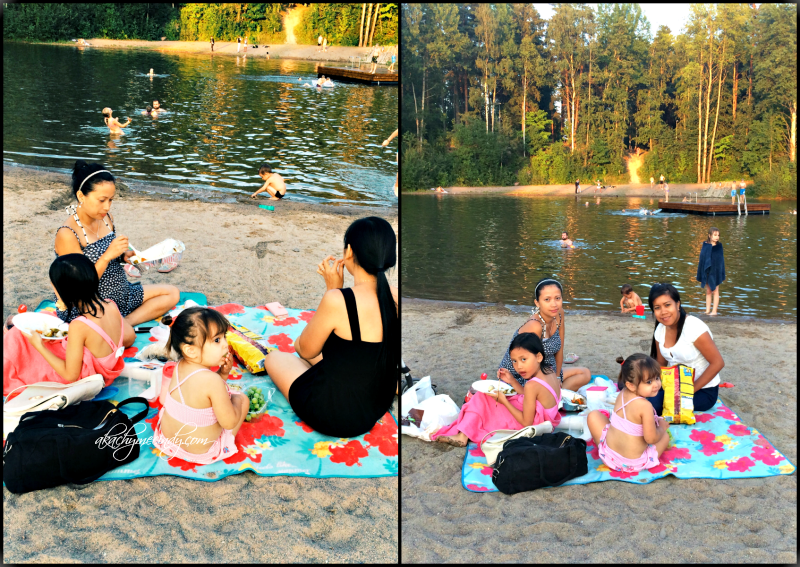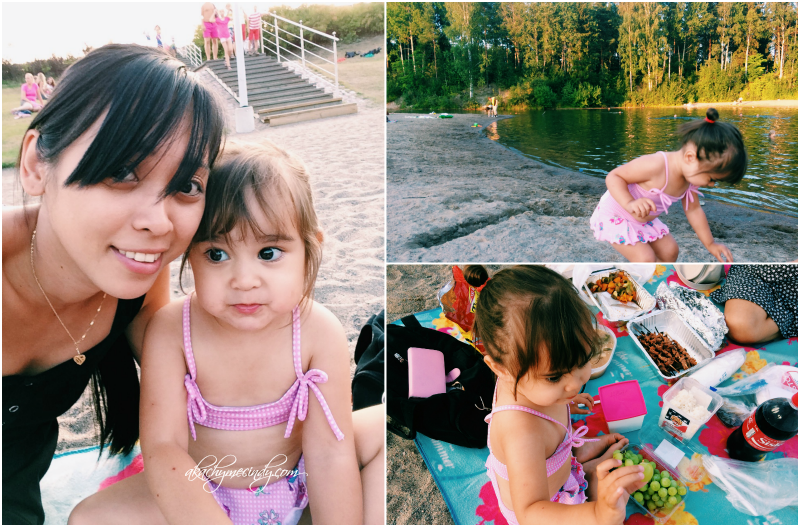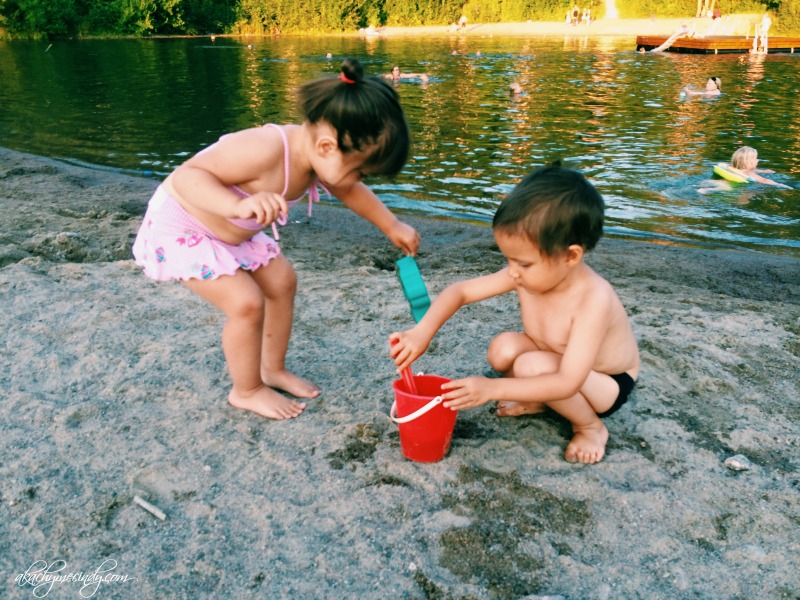 … Rianna and her friend playing the sand.

So, that's our picnic at Silvolan ranta. Quite fun and memorable!
Photos taken with iPhone5s edited with VSCO cam.