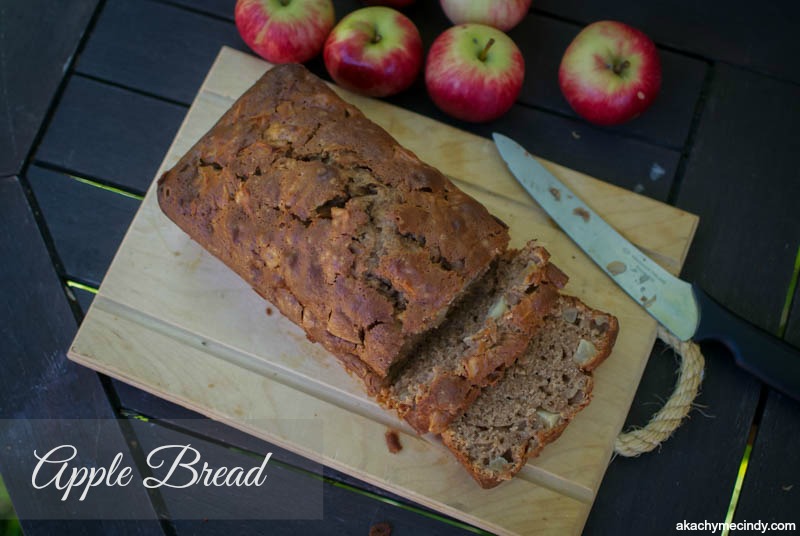 In honor of fall season and the never ending fallen apples in our yard, I decided to make those apples into a yummy treat. I have a weird tastes buds, I like this food now, and later I don't like it anymore. Same with any fruits as well. Apple is definitely not my favorite fruit. However, there are certain times when I love them and can't stop eating them. Oh apple! I made apple bread yesterday and I was surprised that it was actually tasted good. I love it and for me it's delicious. So I thought I am going to share this recipe with you. I don't know about you, but I hope you like apple bread as well. Have you ever tried to bake one? Maybe you should try, and let me know what you think about this bread.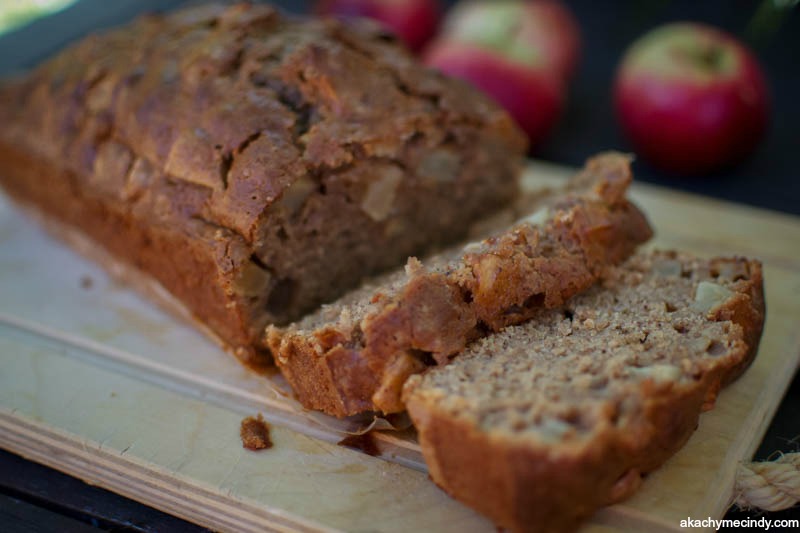 Apple Bread Recipe
Ingredients:
1 1/2 cups flour
1 1/2 cups sugar
4-5 apples, peeled and diced (about two cups)
2 tablespoon ground cinnamon
2 eggs
3/4 cup milk
1 teaspoon baking powder
1 teaspoon baking soda
pinch of salt
1/2 cup vegetable oil
1 teaspoon vanilla extract
Procedure:
Preheat oven to 350′ F or 175′ C.
Grease an 8×4 inch loaf pan.
In a large bowl sift together the flour, sugar, cinnamon, baking powder, baking soda, and salt.
Add eggs, vegetable oil, milk, and vanilla. Beat well until well combined.
Fold in the slice apples.
Transfer the batter into the prepared geese pan.
Bake for an hour or until toothpick inserted comes out clean.
Let it cool before removing from the pan.