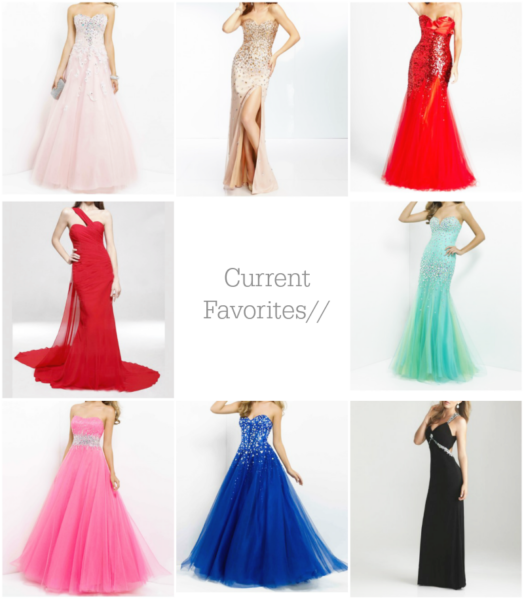 These days looking for a perfect prom dresses or any evening dresses in any special occasion isn't that hard anymore. You can find it in any boutique near you. There are also several online boutiques that sell beautiful dresses like the Aviva Dress online store. They are selling different kinds of trendy fabulous special occasion dresses such as prom dresses, evening dresses, and cocktail dresses. They sell gorgeous and beautiful bridesmaid dresses as well, perfect for a wedding day. The price I think is just reasonable if you really want to look great and beautiful on your special day or special night. Either you want a short dresses or a long dresses whichever you want you can find that in Aviva Dress site. You can also decide what color you like you will be wearing, could it be red, black, white, pink, blue, etc. They have a variety of dresses to choose from and you can pick any style  and color you prefer.
Above are my favorite dresses from the shop. Honestly, it is so hard to pick because all these dresses are beautiful. However, I really enjoyed browsing the site. They have so many nice dresses that I really like. Personally, I love long dresses because I think they are beautiful and will look good on me. I don't like to show my legs, so a long dress is what's best for me. I also like A-line sleeveless style dresses. I think it's sexy and fabulous!
Moreover, I remember on my junior prom back in high school days I designed my own prom gown and have the local tailor made it for me. It was a lovely pink dress in silk. I was so happy and proud that I've designed my own dress. I really think I was beautiful and perfect wearing it. My prom night was the best! Every girl deserves to look perfect on their special night, right? Aviva Dress has a variety of prom dresses that I really like. Check out their 2014 prom dresses and find your lovely dress.
So, what do you think of these dresses? Which one is your favorite? As for me, I like all of them, but if I have to pick just one I would choose the blue dress. It looks so elegant.
What are your current favorites?
(This is a sponsored post, however all opinions are my own. Thank you for supporting the sponsors who help make Ak.a Chymecindy blog possible.)