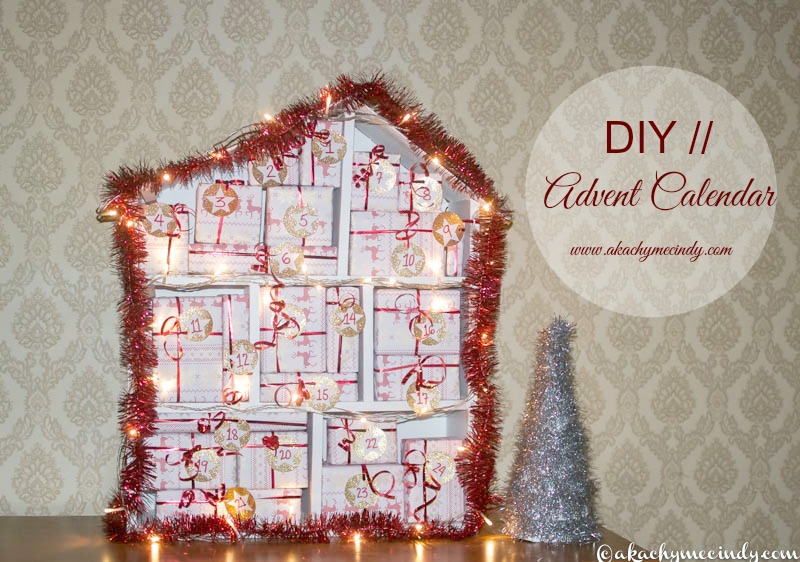 So, I managed to make our own advent calendar this year. It's called "Little House Advent Calendar". I decided to make my own advent calendar because I want it to be unique and customized. Rianna is almost three now and I am not sure if she can appreciate this kind of thing already, but this is for her. When I finished doing this little house advent calendar Rianna starts playing there. She is one lucky girl. All these presents are real, and all for her. There is a rule though, she cannot open those presents until Christmas eve. However, we can count the days until Christmas. It's quite exciting, isn't it?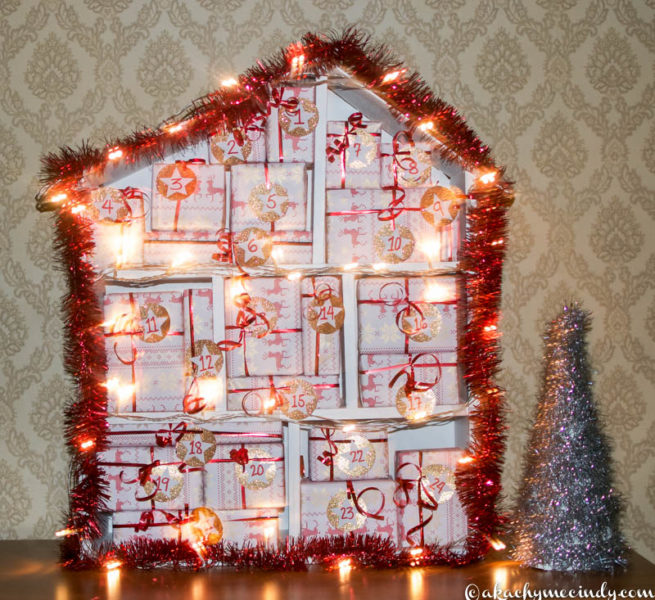 Here's how I made this advent calendar…
Little House Advent Calendar
You Will Need:
A dollhouse
Christmas garland of any color you prefer
Christmas lights
Real presents wrapped and decorated
A tag and numbers
1. First grab all the boxes and all the presents.
2. Using a Christmas wrapping paper wrap the presents and add some ribbon on it.
3. Attached the numbers tag into each presents. (For the tag, I cut a round shaped glittery paper. I cut another star shaped white paper and wrote each numbers 1-24, then attached each to the glitter paper.)
4. Arrange the presents into the house.
5. Decorate with the garland and Christmas lights.
6. Done!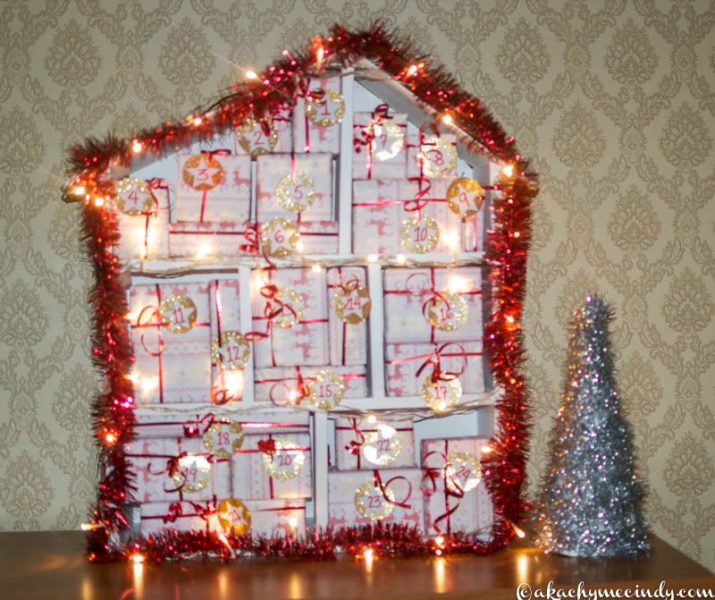 This project is time consuming, so make sure to do this earlier if you like. I am so busy so obviously this is quite late. But I am happy that I finished it just in time. Okay, before December 1! I will try to make it earlier next time :).
To be honest it's hard to find 24 presents to wrap as we tried not to buy Rianna too much toys, especially the tiny ones. She is also not allowed to eat candies so I cannot just put any candies and chocolates. What's inside of these presents are mostly clothes, books, etc. I hope she will like them. Scroll below to see more photos of this Little House Advent Calendar. I hope it gives you an idea in case you want to make one too!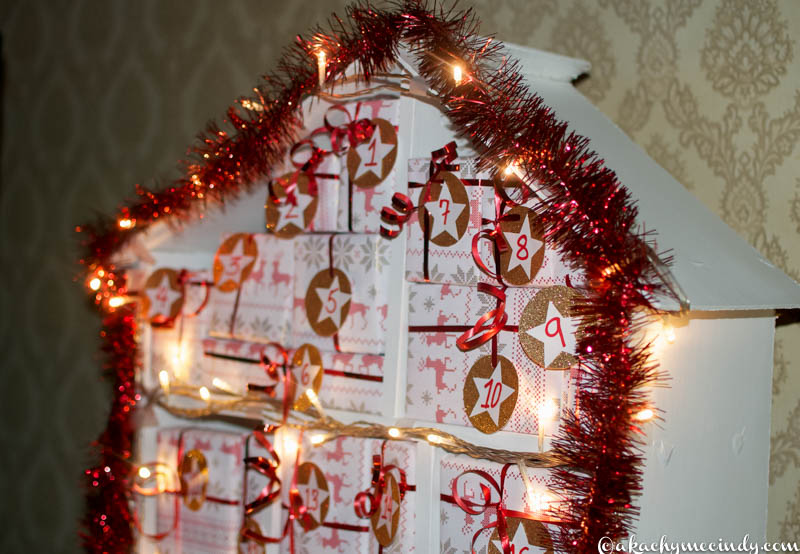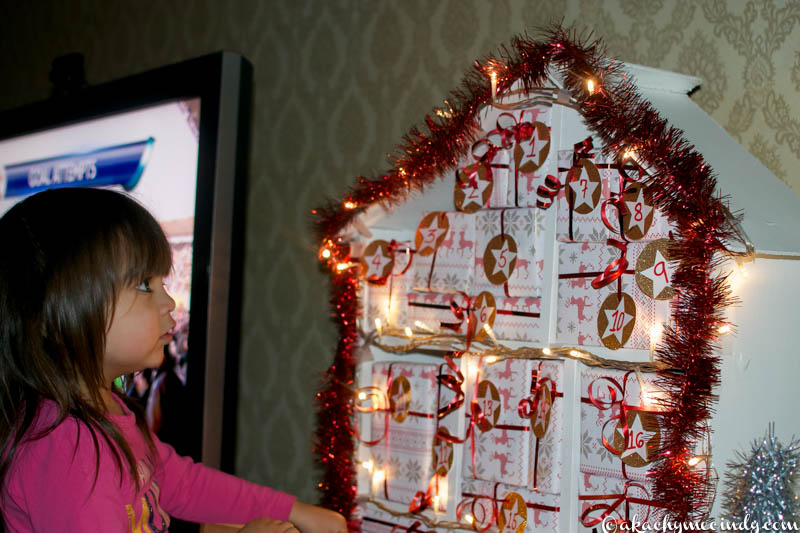 .. I think she likes it, don't you think?:)