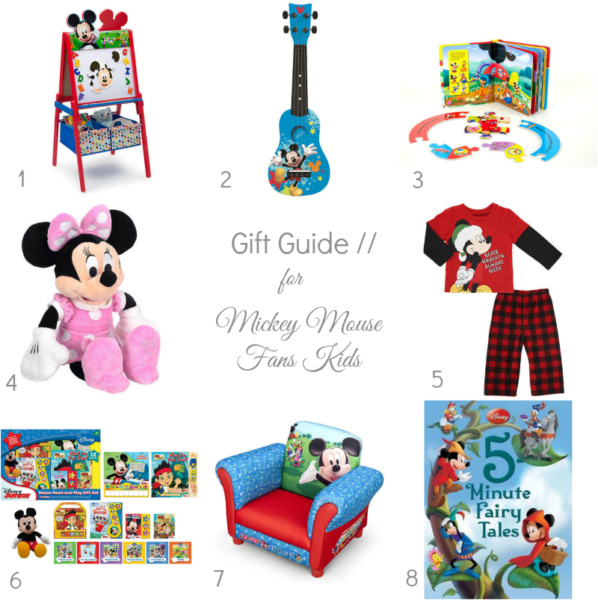 One     Two     Three     Four     Five     Six     Seven     Eight
Looking for gifts for Mickey mouse fans kids? Worry no more! Above I've compiled some cute things for a Mickey mouse lovers. Sometimes it's hard to find a gift for our little one for their birthdays or Christmas. However, if we know they love something why not give it to them and make them happy? For those parents who have children who loves Mickey mouse here's a short gift guide for you! Make your child happy and let them have the thing they adore such as these Mickey mouse goodies.
It's quite funny how a little child adore a thing. It's not even a secret that my toddler loves Mickey mouse so much. She is not tired of watching the mickey mouse clubhouse show and always wants to watch it all the time. I remember one afternoon I caught her laughing in the bedroom where she watched TV. I checked what the show was and it was mickey mouse clubhouse. She finds it so funny and makes her laugh. At that exact moment, I realized she loved that show. She has been watching it again and again since then.
My toddler loves Mickey mouse, and I know some other kids do the same. These things are perfect for them, the Mickey mouse fans.