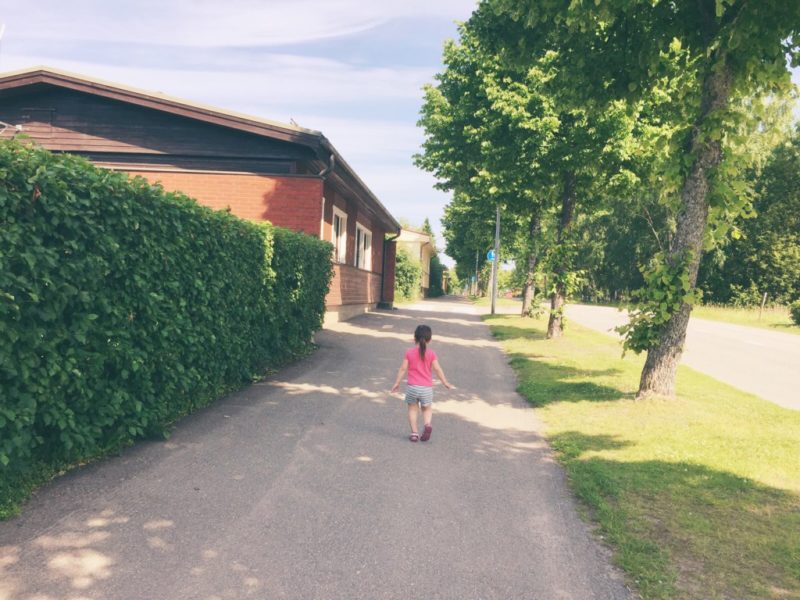 She's wearing: Top: Zara; Shorts: H&M, Sandals;
It's really nice that the weather is warmer now. That finally we can go outside with just a pair of shorts, sandals and t-shirts. It's really nice that we are now experiencing summer. So very happy about it. This morning, baby girl and I went for a walk, just around the neighborhood. We were singing and laughing and I felt so happy that I have a chance to do it with her. That's what I really wanted, to spend more time with her. She has been more talkative lately, and it's nice to have a little chitchats with her, even though I couldn't understand some of her words. But I am happy of what she has become. Happy, talkative and sweet little girl.
Here's some photos I took earlier. She is always excited to go walking and doesn't want me to hold her hands. Well, you know… like a big girl!