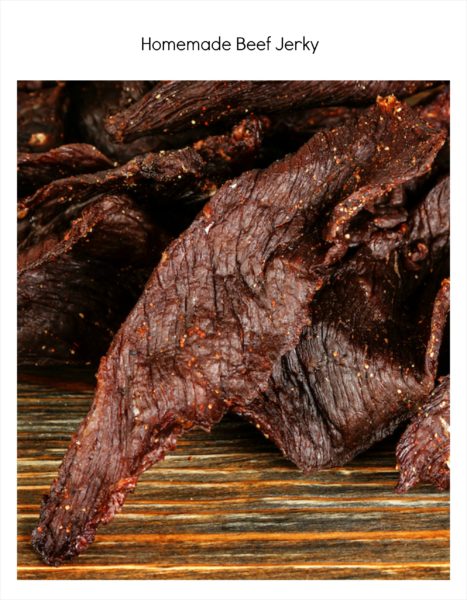 Description: Learn how you can make your own homemade beef jerky by following this simple recipe.
Do you love beef jerky but turned off by the prices of those sold in stores? Here's the good news—you can make your own jerky by following this homemade beef jerky recipe.
By preparing your own beef jerky, you'll have your own stock of this popular high-protein snack. There's no need to order online, or drop by a farmer's market. You don't even have to grab one that's been on display since the Obama administration. Moreover, making your own beef jerky means you don't have to eat commercially-available jerky that are teeming in chemicals flavorings. This homemade beef jerky recipe is sure to yield a tender and tasty snack.