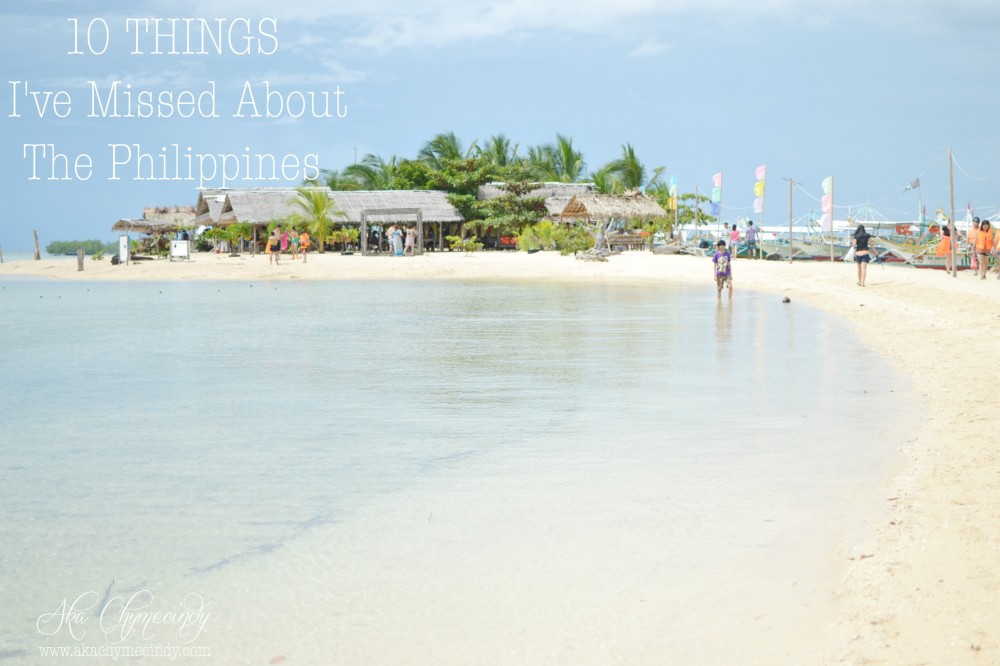 PHILIPPINES
Since moving to Finland in 2011 I would not lie that I always get lonely and homesick at times. The are few things that I've missed about the Philippines. The everyday life here is quite the opposite as to what we have in the Philippines.
We can't just go to our neighbour if we want someone to talk to. We can't just go to the mall as easy as what we do back home. Although life is much better here in terms of financial and security. I hate to admit that I really miss my home country and if only I could fly with my wings to go back there, I would! In more than three years in Finland, I only went home to the Philippines once. And, of course I am hoping to visit there again soon.
Here are the 10 things I've missed about the Philippines
1. My Family and Relatives:
Talking with them online is far way too different from talking to them in person. I miss my father, my sister and my brothers. I miss my nephews and nieces. There are no words to describe how much I miss them. I miss them so so badly!
2. The Tropical Weather:
Summer in Finland is very short. Based on my experience summer here is no more than three months. The rest is cold months. Winter can be very brutal. And, although snow and white everywhere is very nice to look at and such a great experience, the temperature could go very low. Well, it's safe to say that in my three years in Finland, I've got used to the cold already. With that being said, I miss the warm and sunny Philippines. We do have rainy days there, but the temperature is still warm enough for us to let the day goes by without wearing thick clothes. I miss the sunshine every day in the Philippines.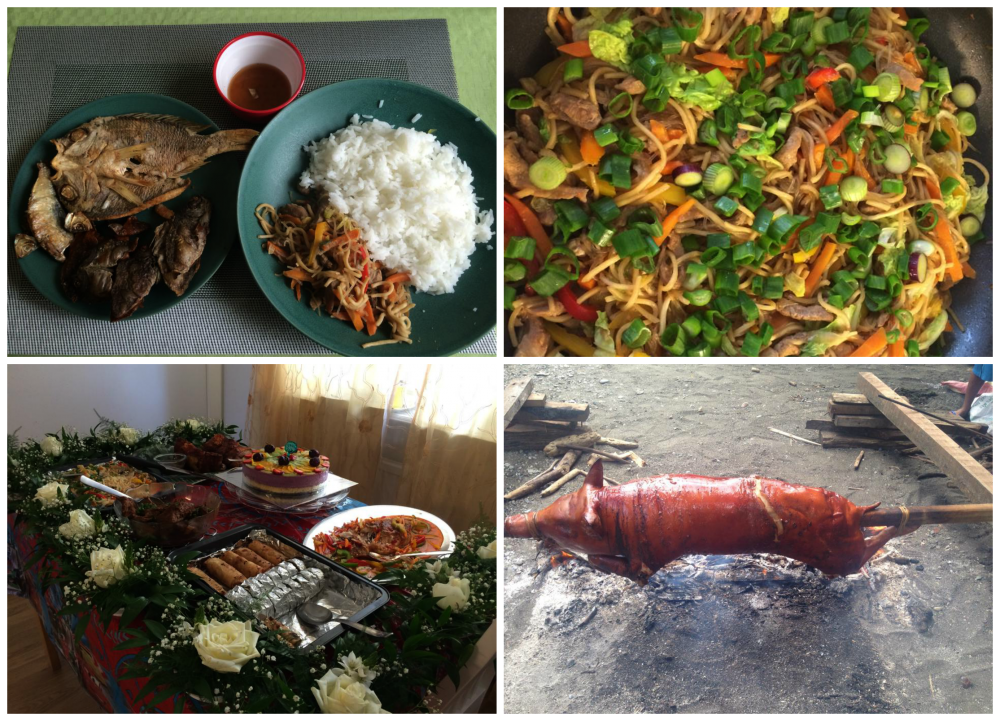 3. The Filipino Food:
The filipino food … Oh my I have been trying to cook filipino dishes at home and shared it to my husband, but the foods that were made and cooked in the Philippines just tastes so different. It's because of the ingredients and spices being used. I miss the dried fish (buwad), roasted pig (lechon baboy), roasted chicken, siomai, bisayang manok, fried fish, lempo, ginamos, just to name a few. I cannot enumerate all as there are so many filipino local foods that I really miss… right now!
4. Fresh fruits, Vegetables and Seafood:
In our home in the province, we have coconut tree, santol, jackfruit, goyabano,etc in our backyard. I miss these fruits especially the fresh buko. There are also different variety of fresh fruits and vegetables in the Philippines. Our wet market- (merkado) just have everything you need in the kitchen. We also have fresh seafood there and are not as expensive as what we have here in Finland. Also, I miss the yellow ripe mango and any other local fruits like guava and lanzones.
5. Hanging Out with Friends and Colleagues:
I got teary-eyed when I wrote this part. I have very few friends here in Finland. And, we all live far from each other. I have to be honest in saying that it is so hard to find friends here. Well, maybe because I am very shy and I don't make so much effort to find Finnish friends. I miss my friends and colleagues back home. I miss talking, seeing, and hanging out with them every single day.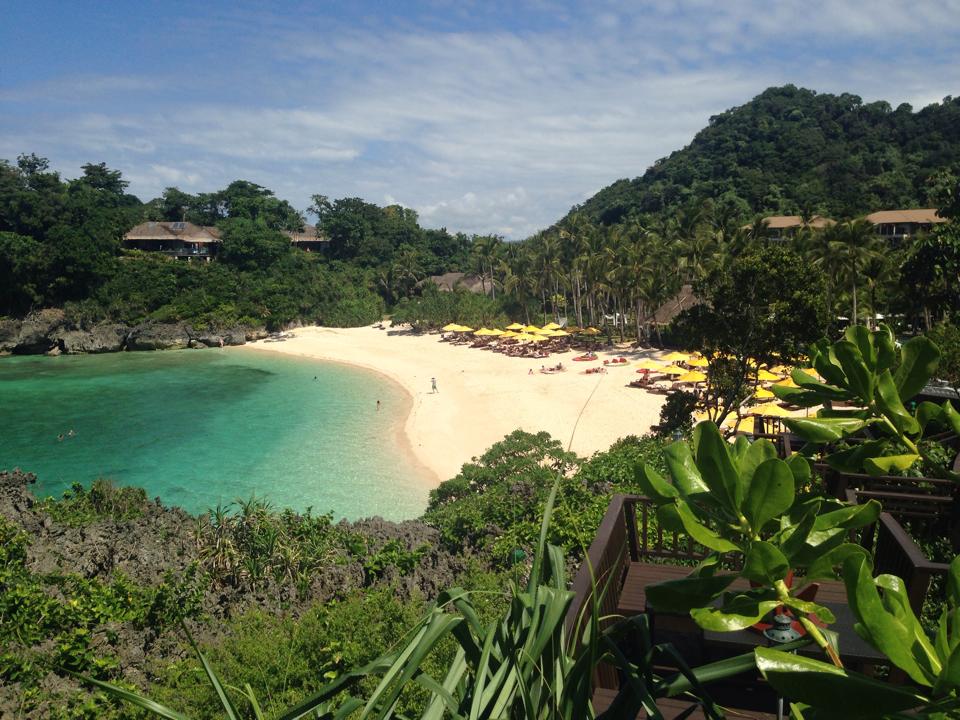 6. The White Sand Beaches and Other Destinations:
Unfortunately, I couldn't find white sand beach in Finland. However, their lakes here are also stunning and great place especially during the summer. In Philippines nice beaches are everywhere. Some beautiful white beaches in Philippines that I have been visited so far are Boracay, Palawan, Bantayan Cebu, Panglao Bohol, etc. There are so many hidden amazing places in the Philippines such as beautiful beaches and waterfalls that everyone should visit and discover. There are so many great destinations my home country has to offer that hopefully I can explore someday.
7. My Hometown:
Since moving to Cebu after college, I barely had a trip to my hometown anymore. After my mother died in 2006, our family spent Christmas and new years in Cagayan de Oro where my two brothers and their families live. I wish I went home often when I was still there. Now seems so hard to do it. I miss our home in the province. I miss our neighbors, my old friends and classmates and my relatives. I miss going to the river, to the jungle, riding a motorcycle. I miss the sound of the birds and the clear sky full of stars at night. I miss the quietness of the neighborhood at 7pm where everyone is asleep already. I miss the life in the province.
8. Commute/ jeeneys, tricycle etc:
The transportation in Finland is so advance compared to what we have in my home country. They have busses and train for commuters. Almost all households have their own car. In Philippines, not everyone has their own cars. We all commute wherever we go. I miss the unique transportation in the Philippines such as jeepneys, tricycle, busses and all only in the Philippines way of transportation. I loved it and miss it! The simple way of life.
9. Going to the church and all church activities in Christmas and Holy Week:
Well, since I arrived here in Finland, I can only count in my fingers how many times i've gone to the church here. The reason?… the language! My husband and I got married in the church and we had English/Finnish ceremony. I miss going to the church every Sunday. I miss the nine morning mass in Christmas time and I miss the activities during the holy week. Anyway, my religion is catholic!
10. Christmas and New Year:
I miss the long Christmas in the Philippines. I miss hearing Christmas songs and see Christmas lights on the street as early as September. I miss the noche buena on Christmas eve with the family. I miss the filipino Christmas tradition. And, I miss the new year there too. Christmas and new year in Finland isn't a big deal as what we have back home. They have family dinner in the evening and after that no more. However, Finns are a big believer of Santa Claus which they firmly believed that Santa Claus live in lapland, Finland many many years ago. Therefore, Santa Claus is like an icon here especially to young children who expects Santa's visit every Christmas.
There are still many things that I miss from home. I could go on and on if I want to. But for now, those lists above are the 10 things i've missed about the Philippines.
Life of an expat isn't easy, but also rewarding, isn't it?
To my fellow expat, what have you miss about your home country?
(P.S. Photos 2 and 3 courtesy of my dear friends!)