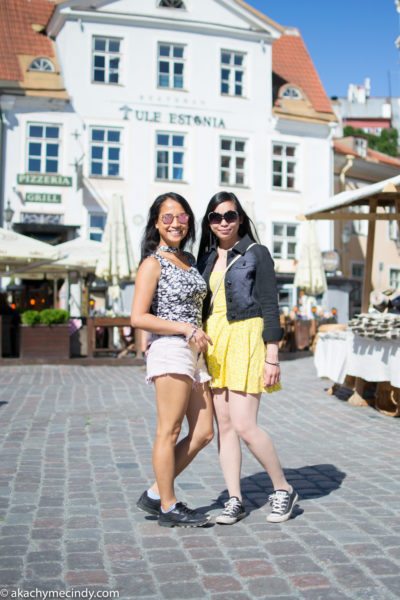 Tallinn, Estonia With My Bestfriend
I met my best friend in college 17 years ago and, we have been friends since then. So many things happened as the years went by. And though we do not talk every day I am still happy that our friendship remains. We now live in opposite side of the world. Every year they travel to Europe and it is the perfect opportunity for us to meet and catch up. We normally meet in Stockholm, but this year we met in Tallinn, Estonia. Although our encounter is too short time still, I am happy that we did.
We took the overnight boat to Tallinn on Saturday, July 8th. We arrived 7 am the next day and we headed straight to Meriton hotel where they stayed. We had breakfast and then headed to the old town and explore Tallinn. We have visited Tallinn in May. We visited the other side of the old town and the market square which we haven't visited before. The weather was lovely and it was perfect to walk around the city. Tallinn is such a beautiful city and easy to access. Time went too fast that they had to leave. I wish that we had days to be with them though. Hopefully to meet with them again soon. It was great seeing them. Anyway, enjoy the photos of the beautiful city of TALLINN!